Thanks to its expertise in the deployment of solutions for human analysis,
Balio Diagnostics has chosen to develop a 3 population analyzer for animal analysis.
Its low maintenance makes it the ideal partner for veterinary laboratories.
Documents to download
For more information download the presentation brochure.
For more specific documents, please access your customer area.
Overview
Clear, user-friendly interface
Large integrated 80 mm printer for better reading of results
Automated maintenance via service menu
Automatic calculation of coefficients of variation
Import / export of results via USB key
Alarms with text message and automatic re-analysis if necessary
Large 10.4″ color touch screen with high resolution
Precise and adapted selection of components: France USA, Japan
Excellent repeatability and accuracy (CV and background)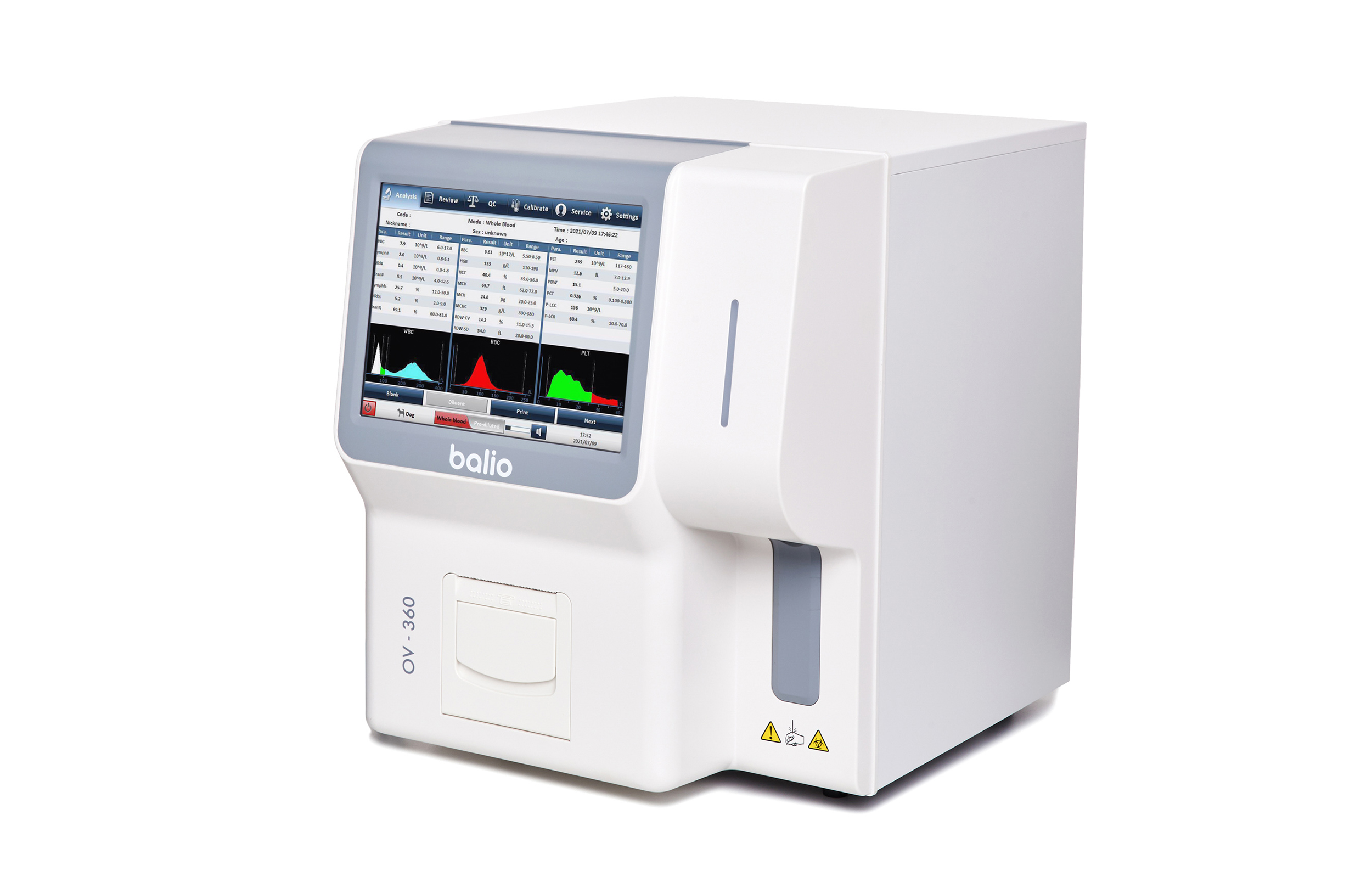 General
3 populations, 21 parameters, 60 tests per hour
Impedance and cyanide-free method for HGB
Patented integrated printer, 80 mm wide paper
Dimensions
Size 368 x 448 x 475 mm
Weight 23 kg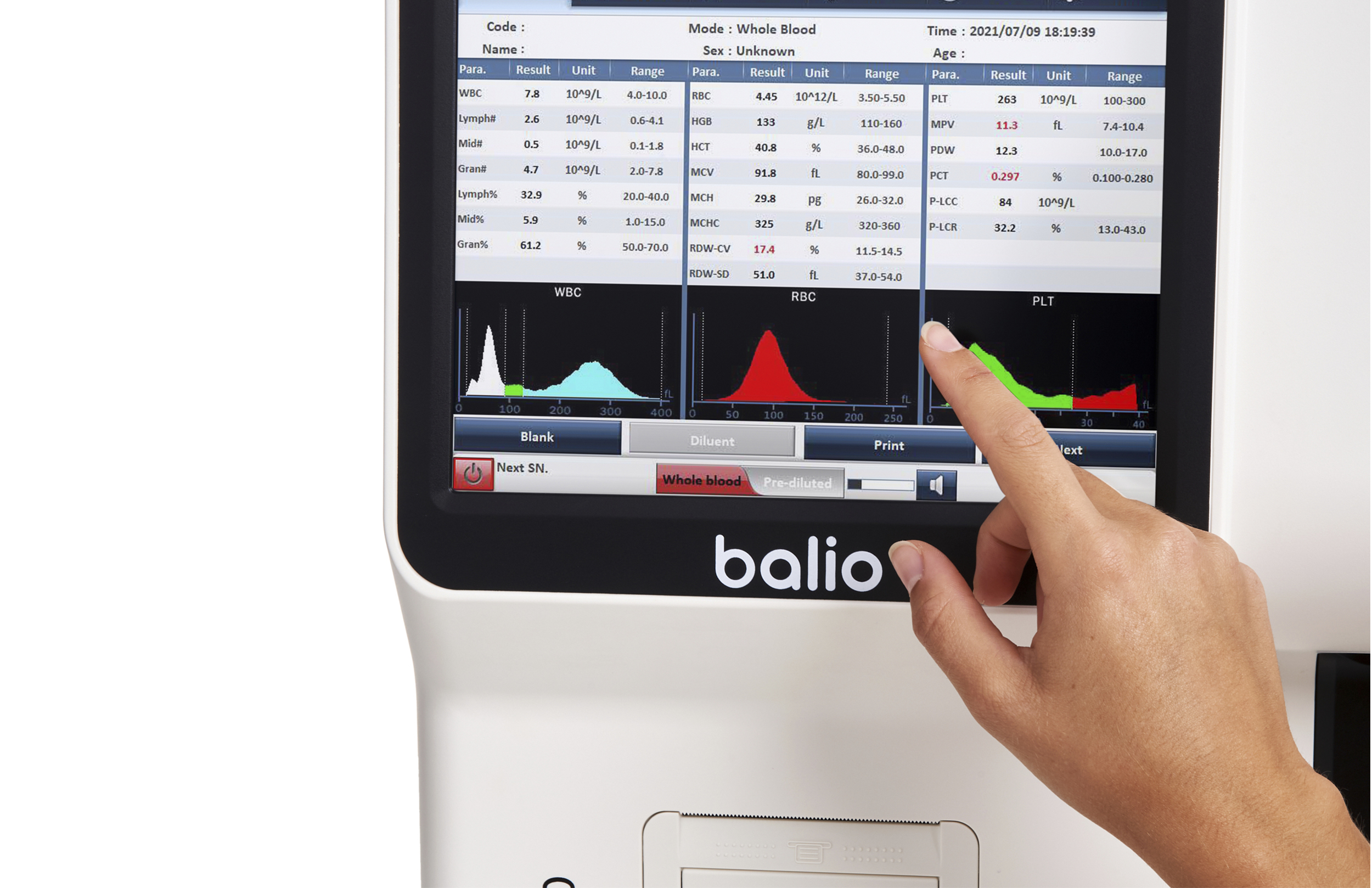 Animal species
13 pre-set parameters: cat, dog, horse, mouse, rat, rabbit, pig, cow, buffalo, monkey, camel, sheep and goat
3 programmable parameters on request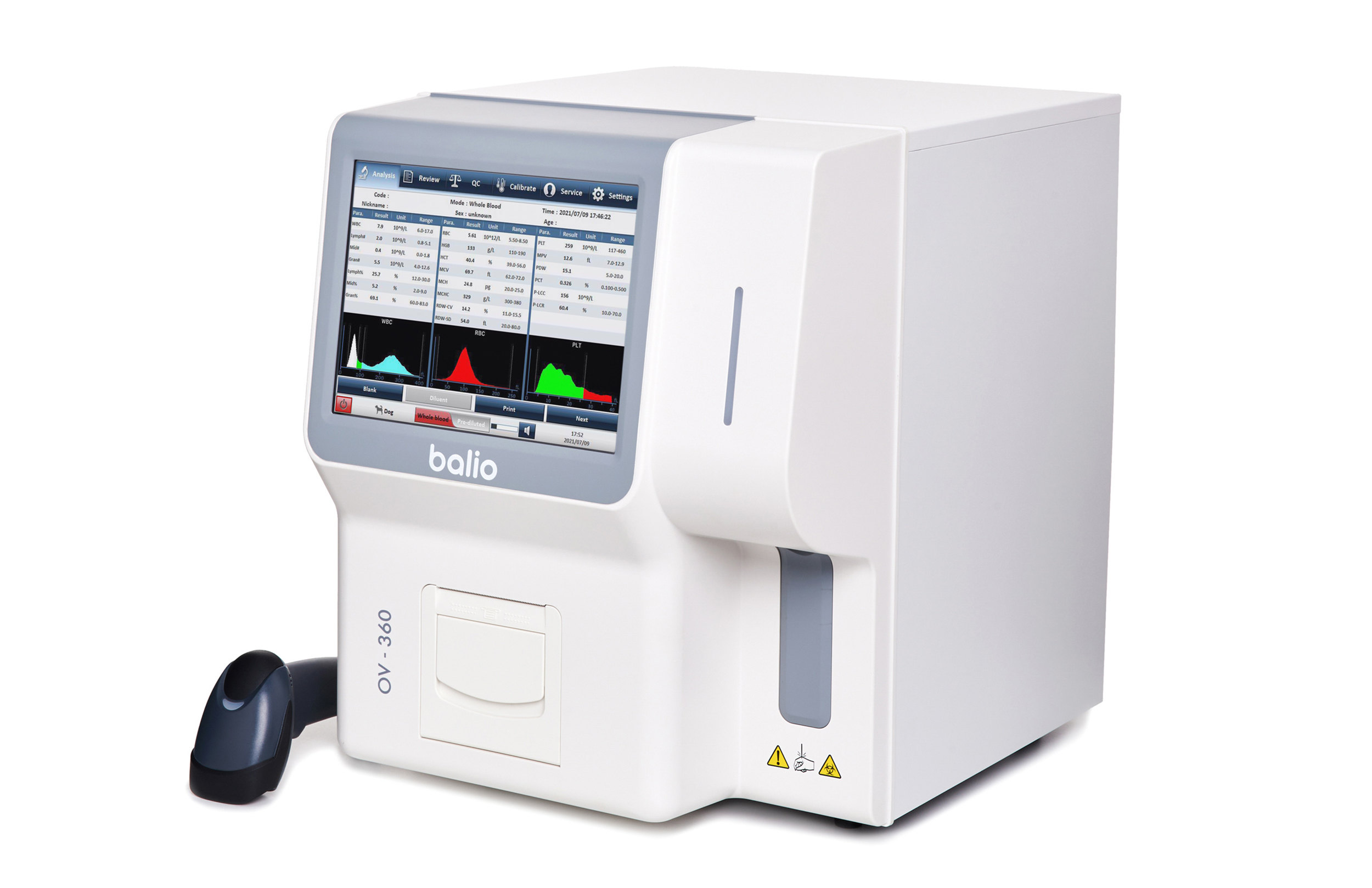 To go further
Sample volume 14 µL whole blood and 20 µL pre-diluted
40 000 samples memory including results and histograms
QC system : Levey-Jennings, SD and CV averaging, 9 control files
Data ports : network, RS232, 4 USB ports
Other products in the range