The AX-200 Biochemistry Analyzer from Balio Diagnostics has been developed to facilitate the daily work of the laboratory with a control of the modules and a management of the photometer in real time directly from the software. With its small size, it becomes the ideal partner for laboratories that wish to automate their clinical analyses.
Documents to download
For more information, download the presentation brochure.
For any other specific document, access your customer area.
Overview
Quick installation and start-up of the analyzer
Remote control
Reusable reaction cuvettes
Automatic washing of the cuvettes
Low water consumption < 5L/H
Windows 10 system and bi-directional LIS
Powerful and user-friendly interface
Refrigerated compartments for reagents and samples
Special hydrophobic steel sampling needle
Precision micro-pump with ceramic piston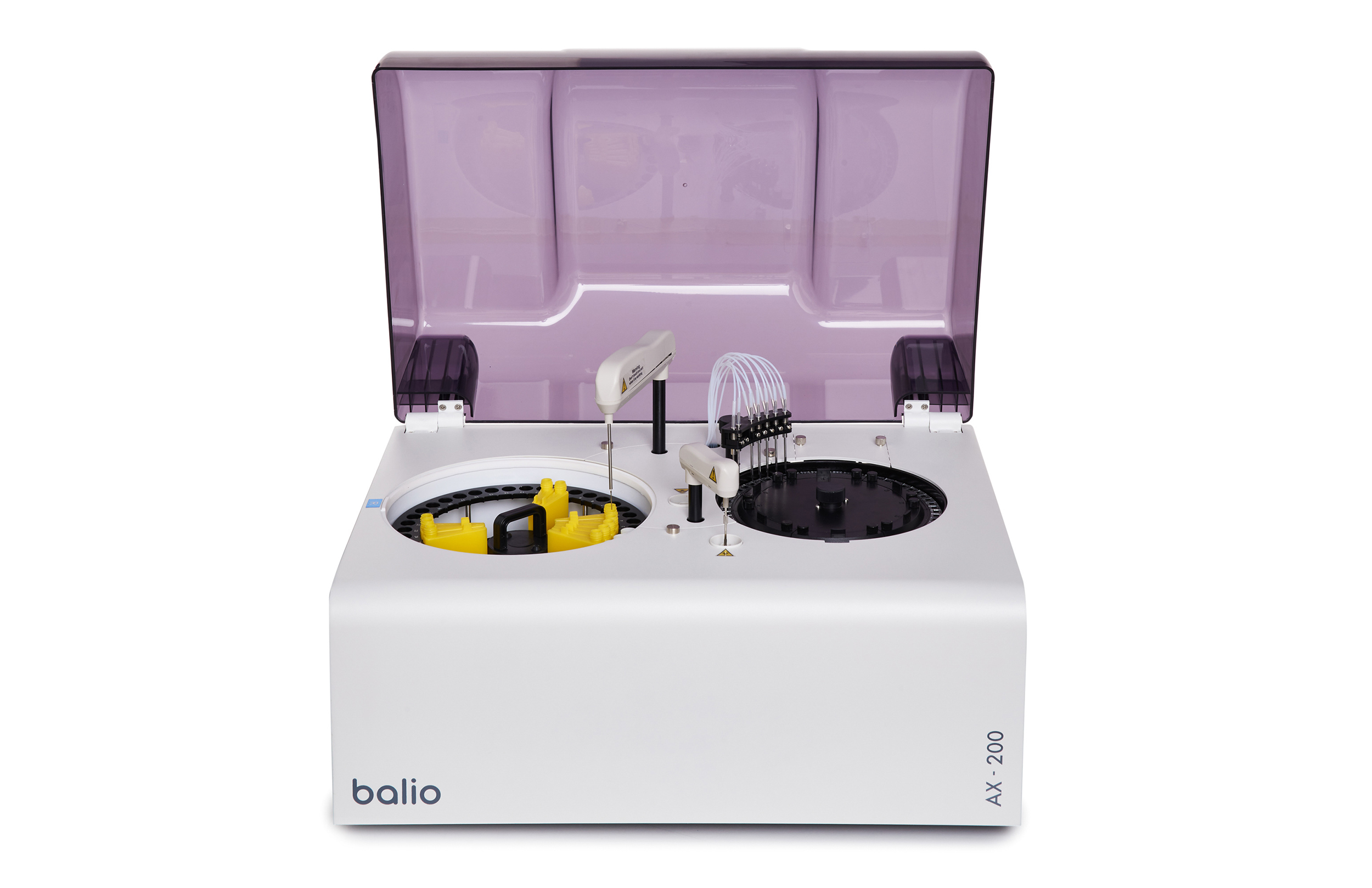 General
Multiparametric biochemistry analyzer 200 tests per hour
Principles: photometry and turbidimetry
Methods: end point, fixed time, kinetic, mono and bi-chromatic
999 programmable methodologies and 39 on-line parameters simultaneously
Dimensions
Size 415 (L) x 565 (W) x 385 (H) mm
Weight 32 kg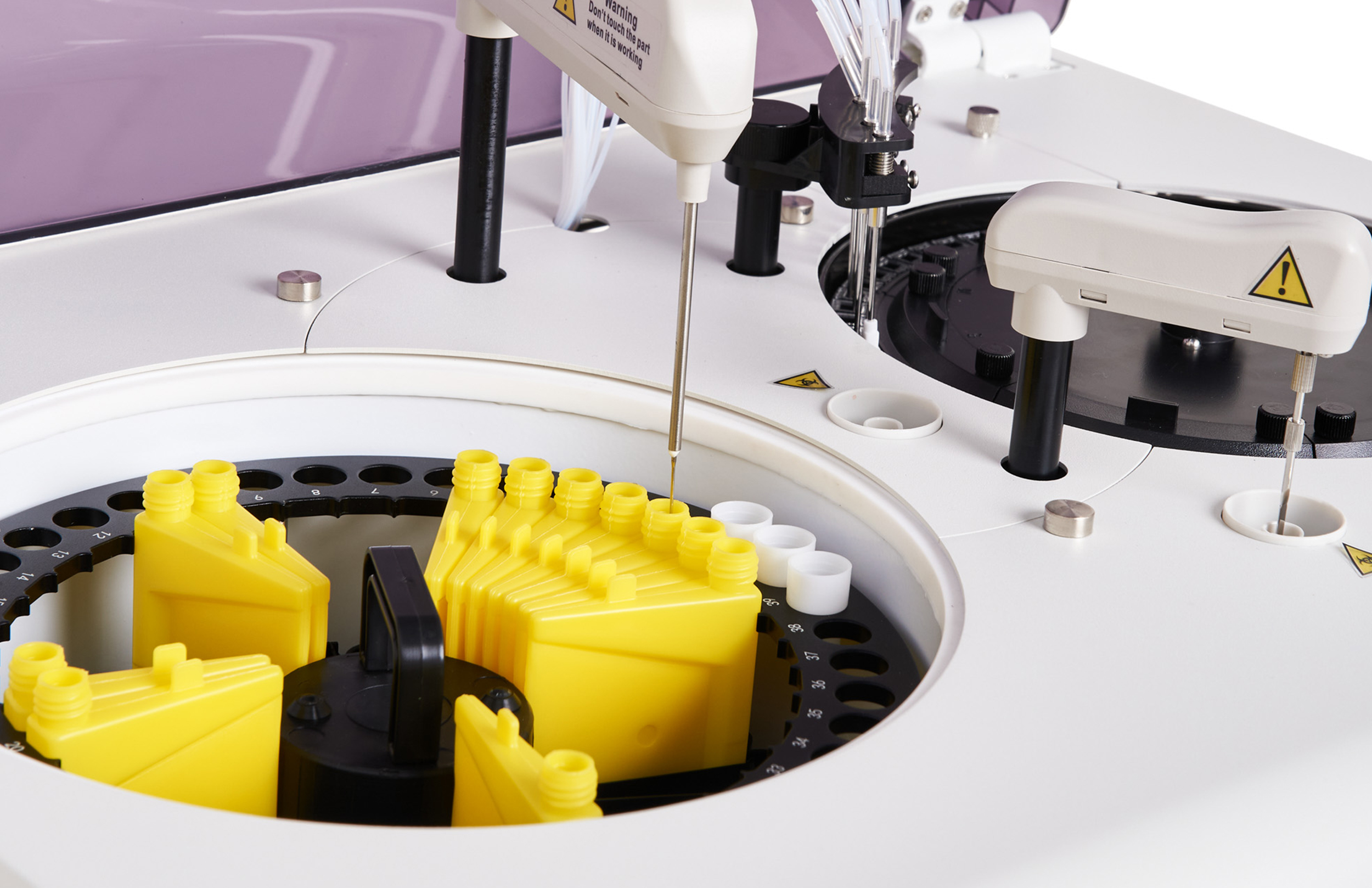 Sample system
Reagent tray : 40 refrigerated reagent positions (1 position for detergent and 1 position for diluent)
Sample identification: optional barcode
Specimen types : serum, plasma, urine, CSF
Specimen holders : primary tubes, and wells
Sample volume : 1.5 – 50 µL with 0.1 µL increments
STAT : dedicated emergency position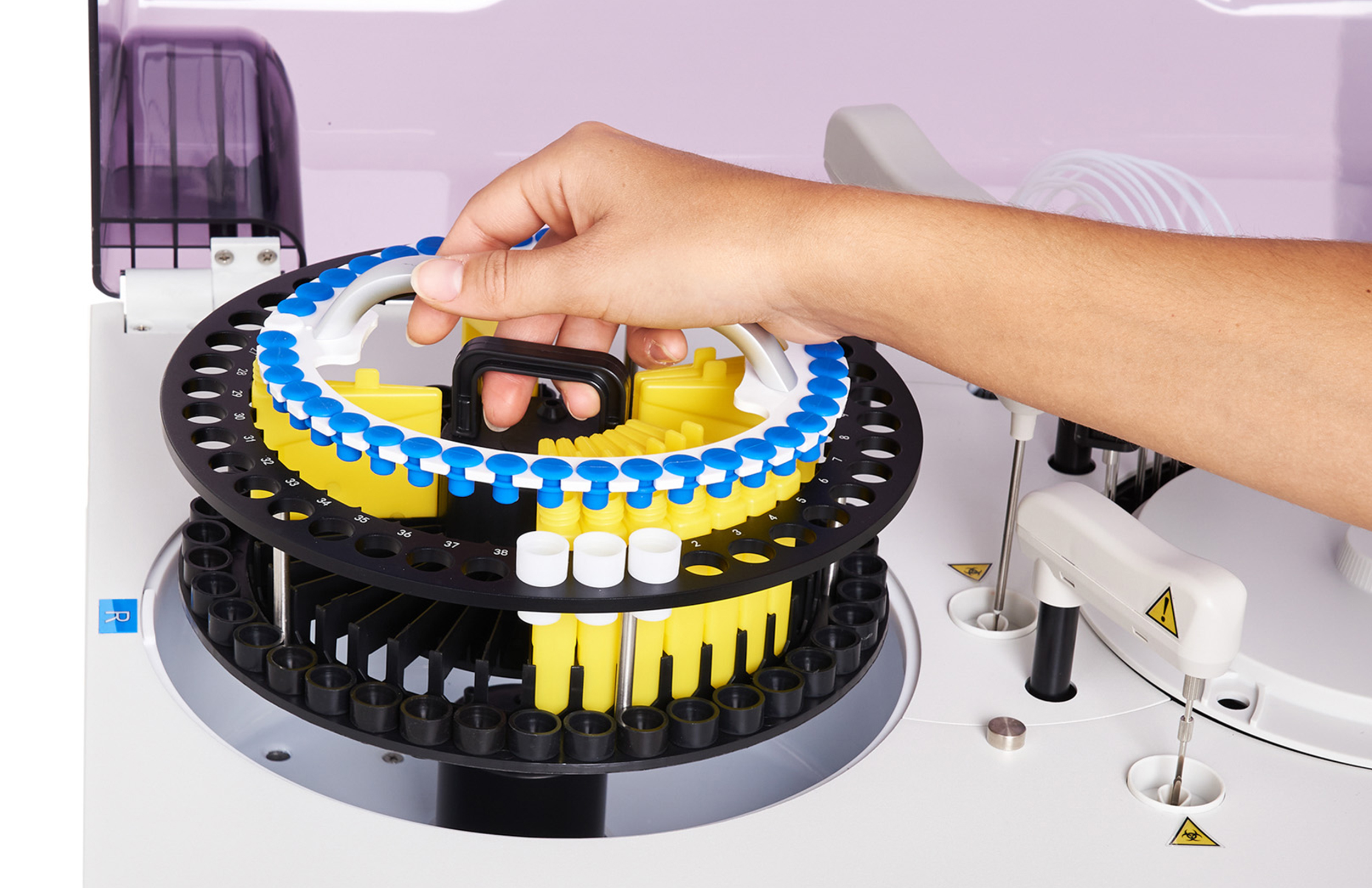 Reagent system
Sample tray : 40 refrigerated reagent positions (1 detergent position and 1 diluent position) including detergent, standard, QC and STAT positions
Refrigeration : All reagents refrigerated at +2° +8°C
Sample identification : optional barcode
Sample volume : R1 & R2: 10 – 300 µL, in 1 µL increments
Reaction volume : 180 µL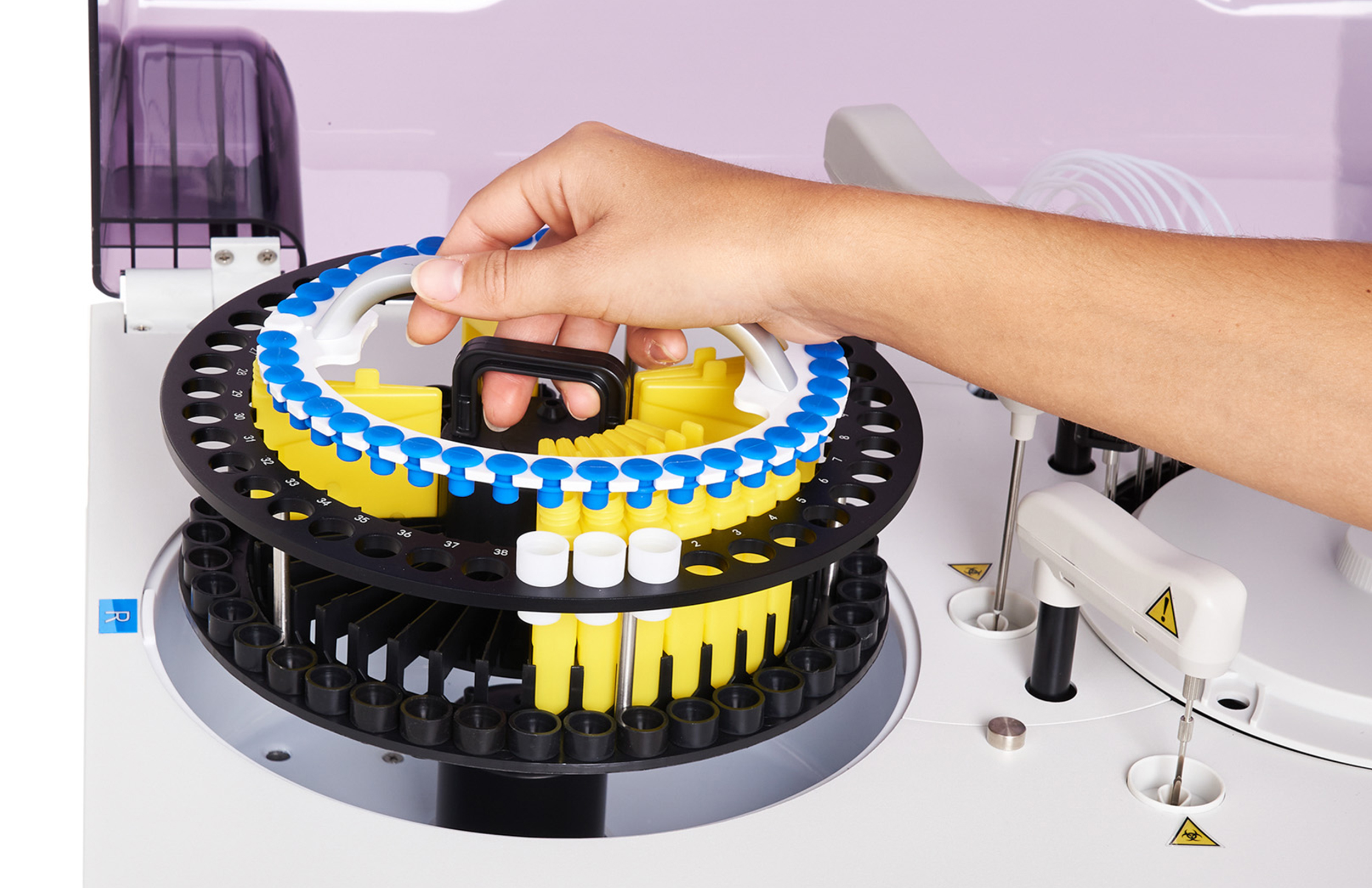 Other products in the range