The OX – 560 is the best alternative on the market for laboratories wishing to switch from a 3 population to a 5 population and all those who wish to have an attractive and easy to use 5 population. Thanks to its compact size and its ease of use, the OX – 560 offers the qualities of a large analyzer with the advantages of a small one.
Documents to download
For more information download the presentation brochure.
For more specific documents, please access your customer area.
Overview
Clear, user-friendly interface
3 histograms and 3 scattergrams for results analysis
Laser system for diffraction measurement from 3 angles
Intelligent error detection and automatic alarm resolution
Large 10.4″ high resolution color touch screen
Modern anti-clogging design of the sample needle
Quality of the components of the automat : Europe (France), USA, Japan
Excellent repeatability and accuracy (CV and background)
Independent measurement of basophils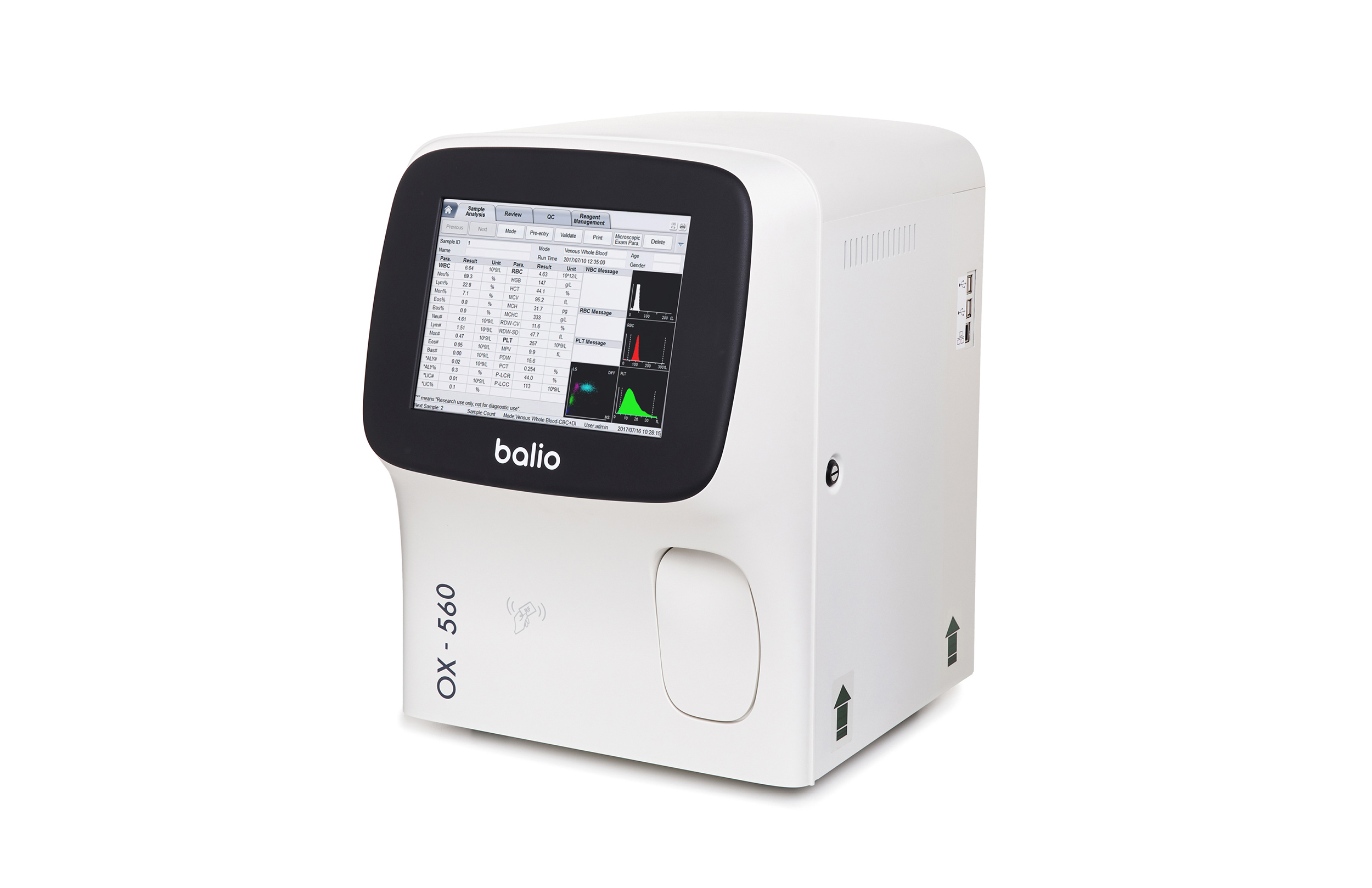 General
Hematology analyzer with 5 populations, 27 parameters, 60 tests per hour
Impedance and cyanide-free method for HGB
Flow Cytometry + Triple angle laser
Dimensions
Size 364 x 431 x 498 mm
Weight 26.5 kg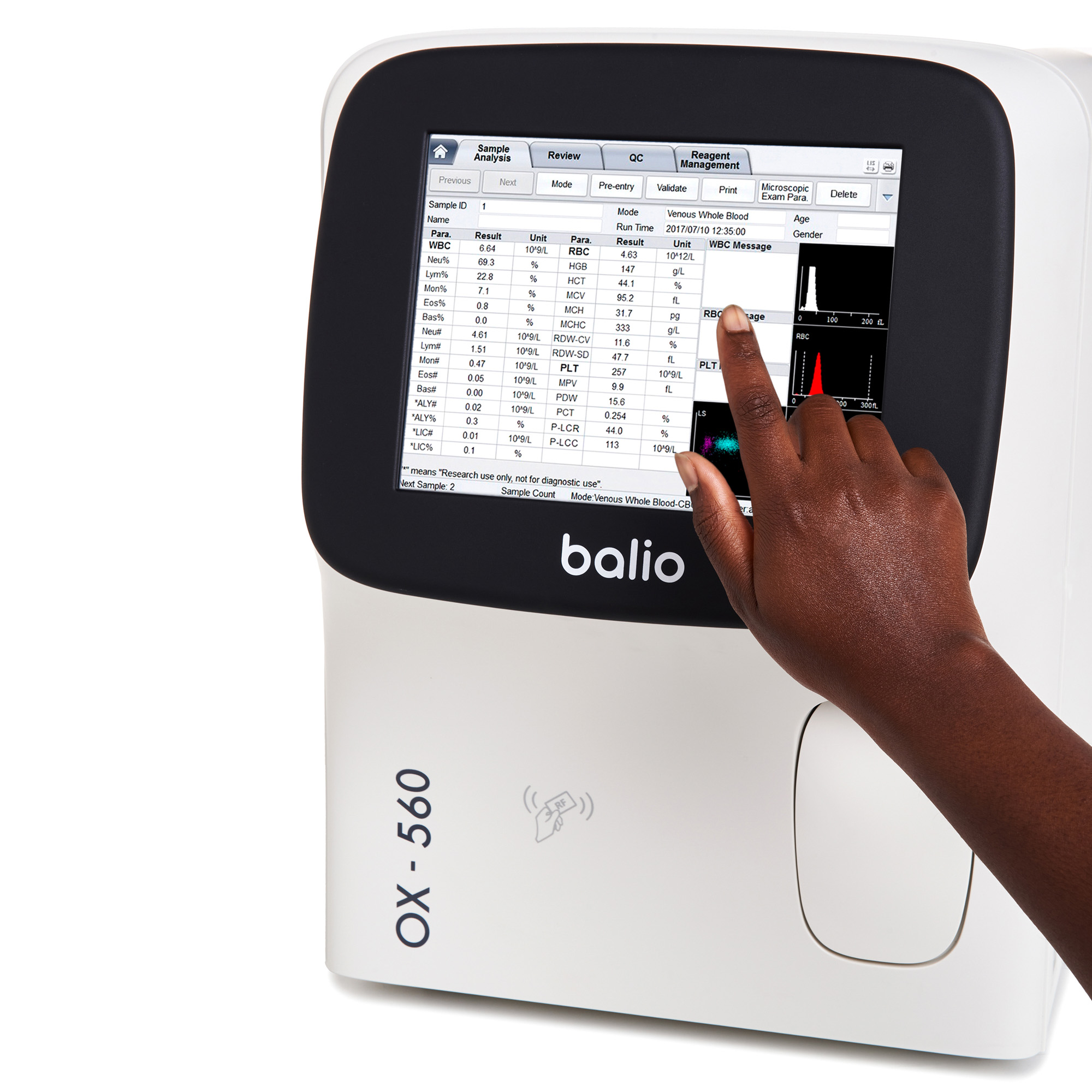 To go further
Sample volume 15 µL whole blood
50,000 sample memory
Dual optical and impedance channel for blank and BASO counting
Independent chamber for BASO measurement
10.4′ high resolution touch screen
1 LAN port, 4 USB ports, bi-directional LIS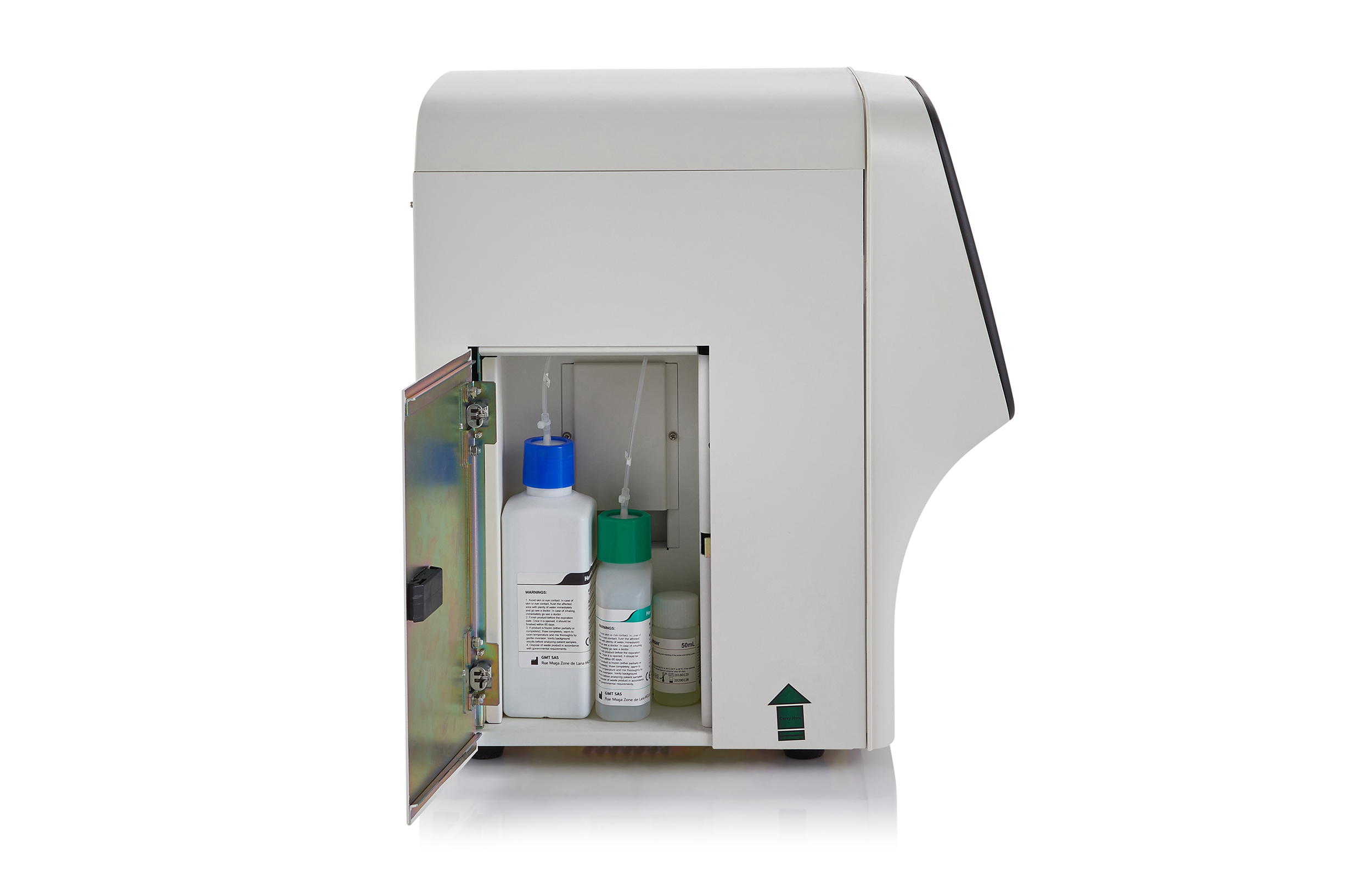 Results
Repeatability (CV)
GB ≤ 2%
HGB ≤ 1.5%
MCV ≤ 1.0%
GR ≤ 1.5%
PLT ≤ 4.%
Linearity
WBC 0.00 – 300.00 x 109/L
HGB 0 – 250 g/L
MCV 70.0 – 120.0 fL
GR 0.00 – 8.50 x 1012/L
PLT 0 – 3000 × 109/L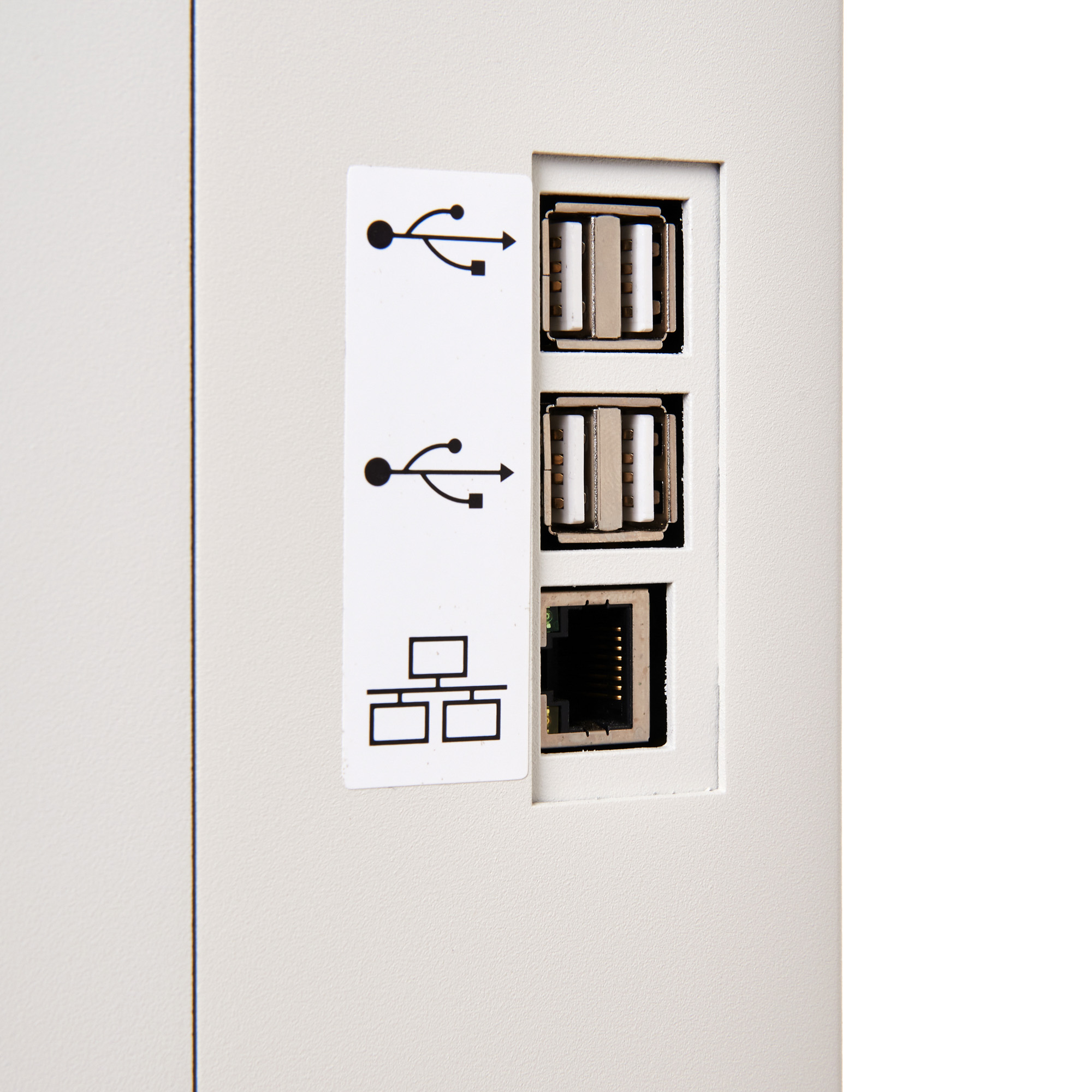 Other products in the range