The OX – 360 is the ideal solution for laboratories with a small number of tests per day.
With its optimized design and solutions to simplify daily tasks, the OX – 360 is the economical alternative for laboratories.
Documents to download
For more information download the presentation brochure.
For more specific documents, please access your customer area.
Overview
Clear, user-friendly interface
Large integrated 80 mm printer for better reading of results
Automated maintenance via the service menu
Automatic calculation of variation coefficients
Import / export of results via USB stick
Alarms with text message and automatic re-analysis if necessary
Large 10.4 color touch screen with high resolution
Precise and adapted selection of components : France USA, Japan
Excellent repeatability and accuracy (CV and background)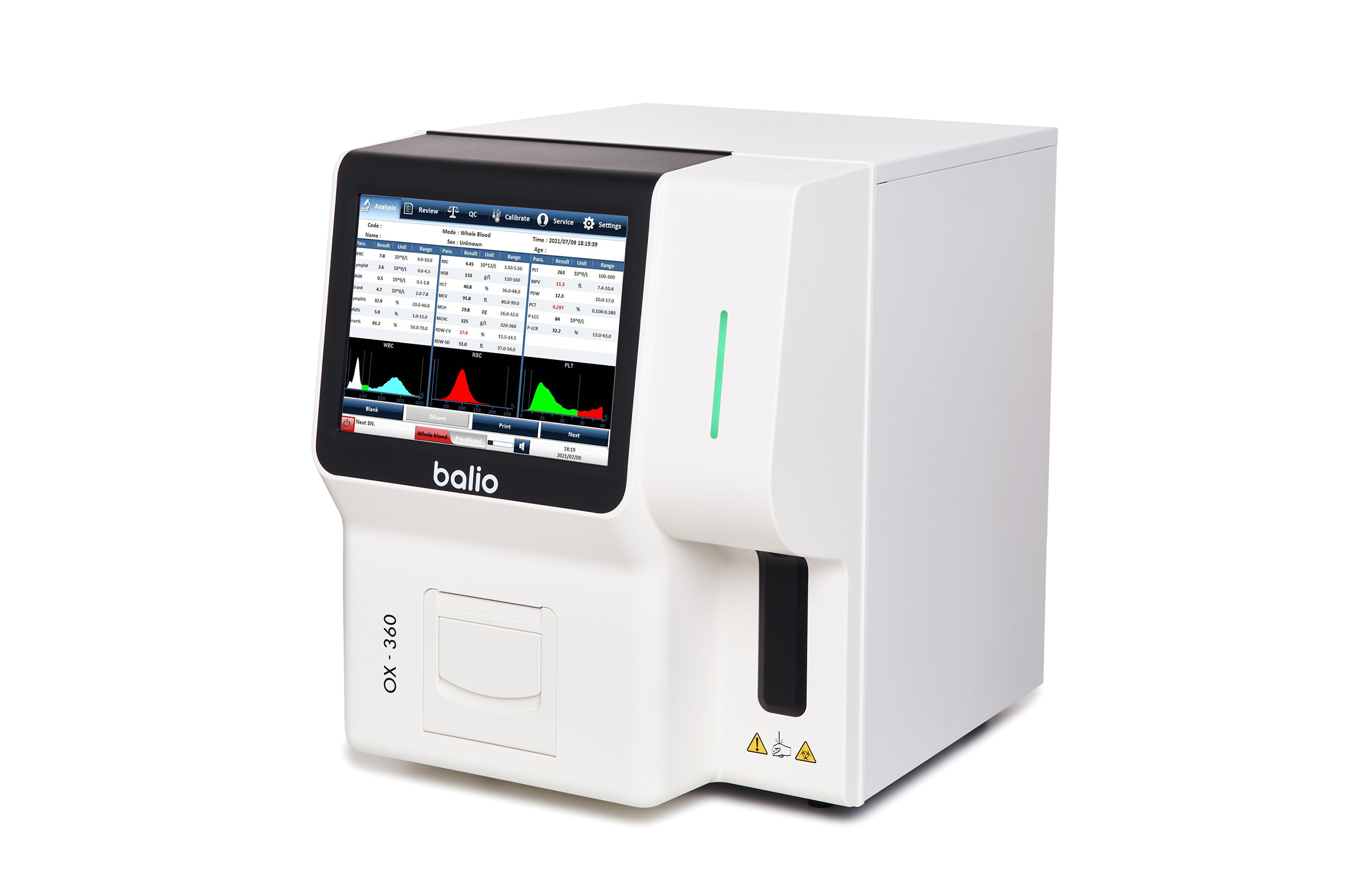 General
3 populations, 21 parameters, 60 tests per hour
Impedance and cyanide-free method for HGB
Patented integrated printer, 80 mm wide paper
Dimensions
Size 368 x 448 x 475 mm
Weight 23 kg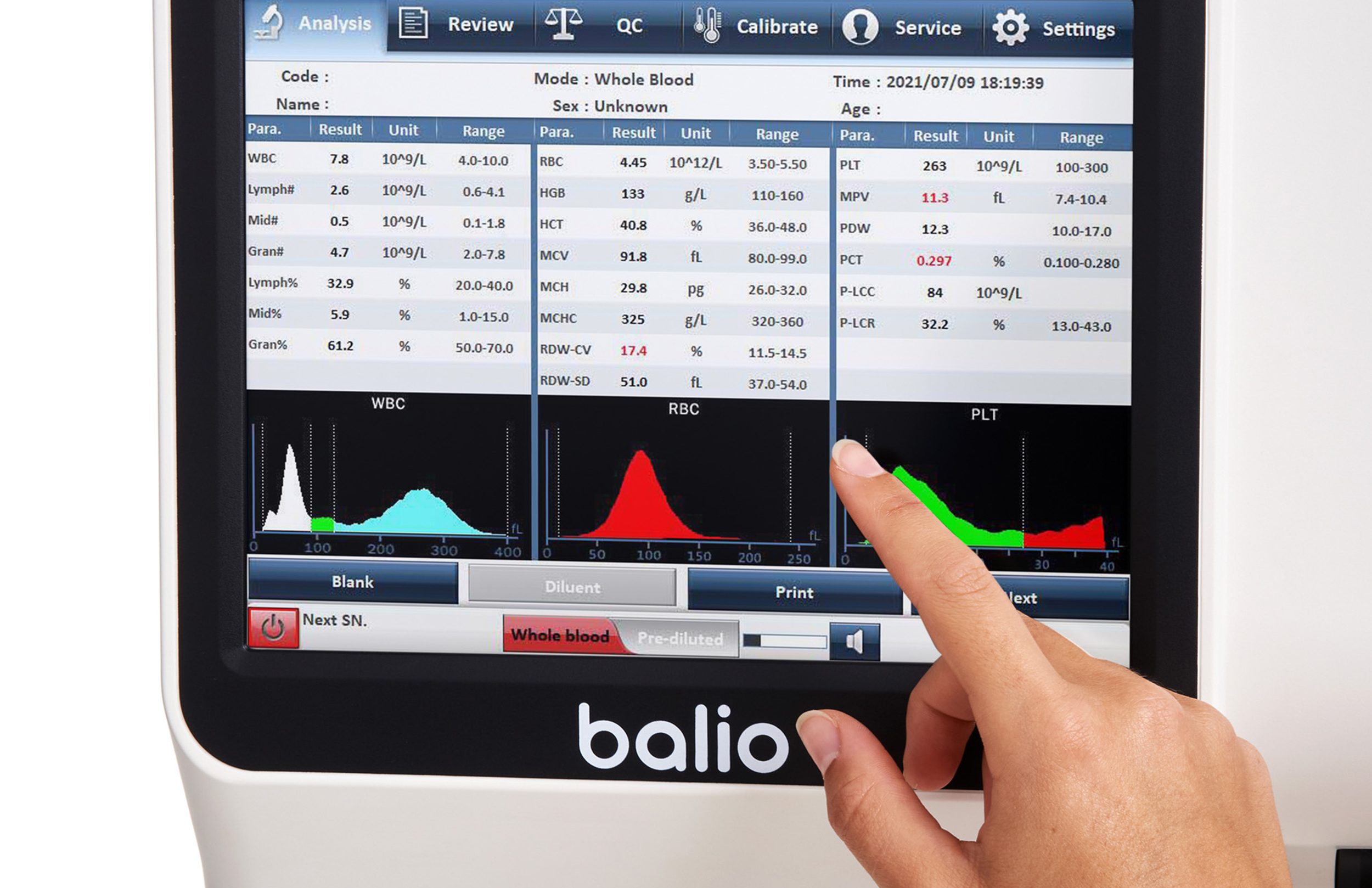 To go further
Sample volume 14 µL whole blood and 20 µL pre-diluted
40,000 sample memory including results and histograms
QC system : Levey-Jennings, SD and CV averaging, 9 control files
Data ports : network, RS232, 4 USB ports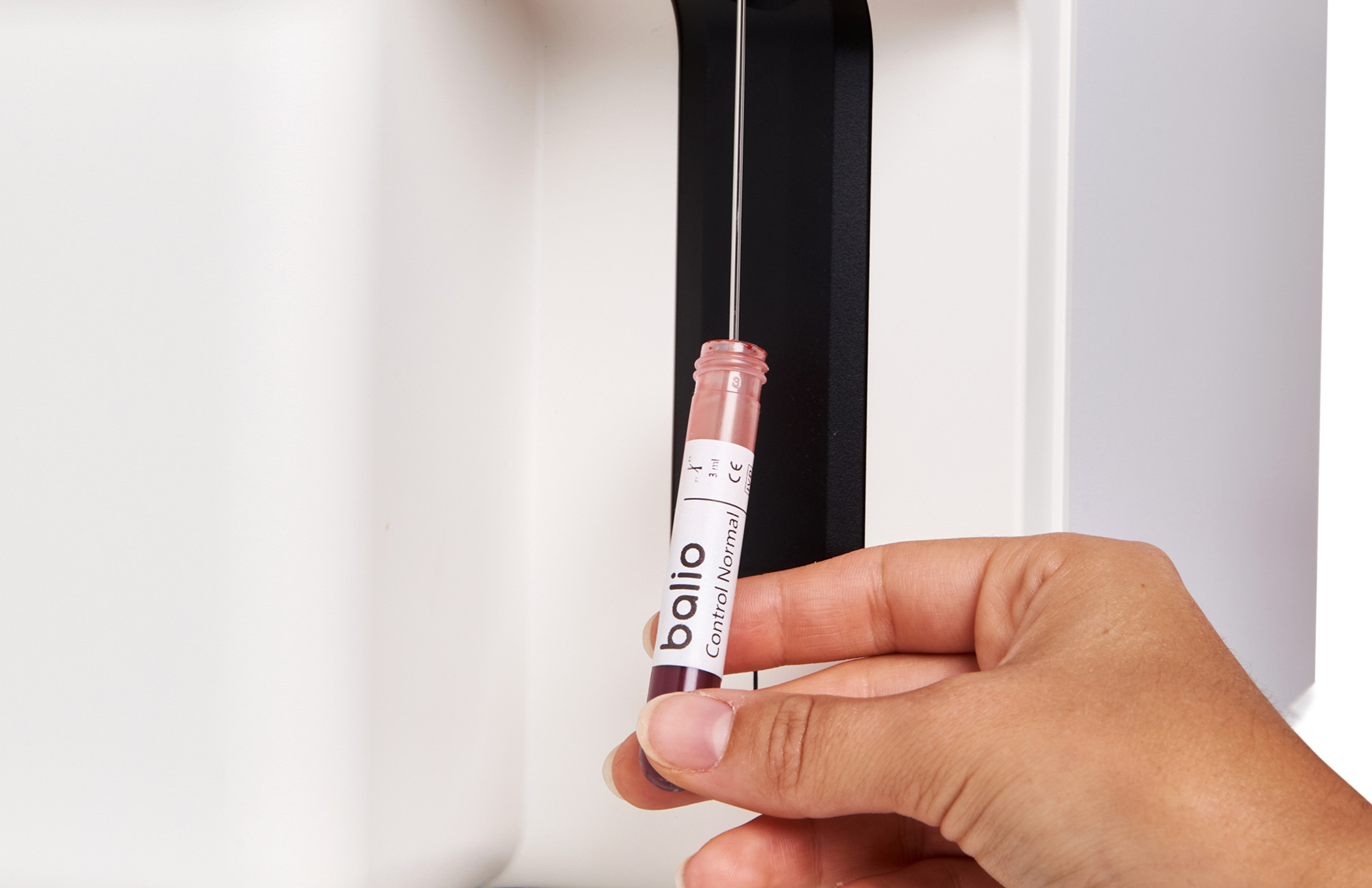 Results
Repeatability (CV)
GB ≤ 2%
HGB ≤ 1.5%
MCV ≤ 0.5%
GR ≤ 1.5%
PLT ≤ 4.%
Linearity
GB 7.0 – 15.0 × 109/L
HGB 100 – 180 g/L
MCV 70.0 – 110.0 fL
GR 3.50.0 – 6.50 × 1012/L
PLT 150.0 – 500 × 109/L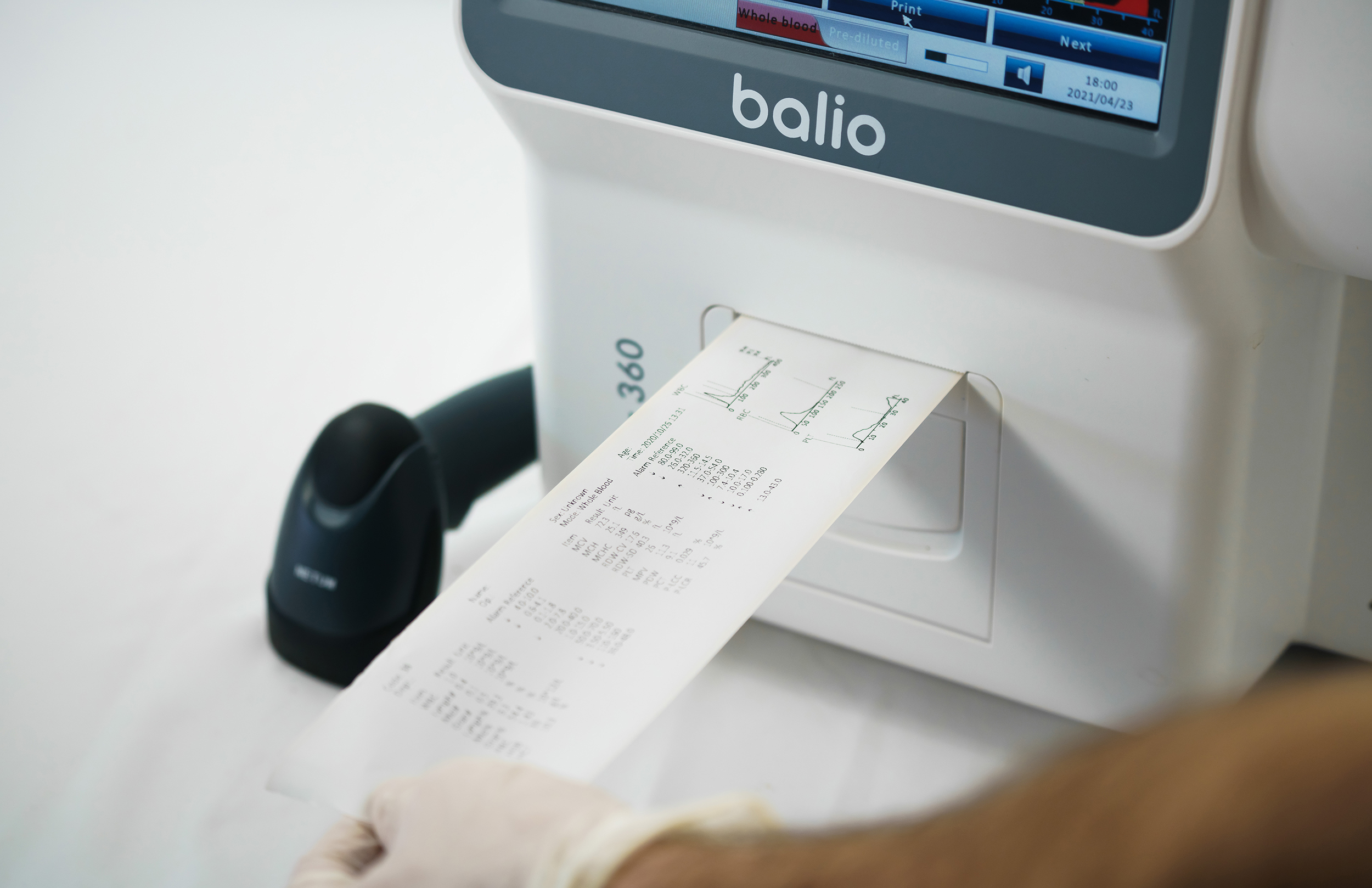 Other products in the range