The Balio Diagnostics Biochemistry Analyzer AX – 300 was developed to facilitate the daily work in the laboratory with two maintenance-free micro syringes, automatically adjusted sampling needles and the adjustment of the positions directly via the software. Its powerful optical system provides high sensitivity, which is essential for routine analysis.
Documents to download
For more information, download the presentation brochure.
For any other specific document, access your customer area.
Overview
Quick installation and start-up of the analyzer
Remote control
Reusable reaction cuvettes
Automatic cleaning of the cuvettes
Easily accessible components
Easy to maintain
Windows 10 system and bi-directional LIS
Powerful and user-friendly interface
2 multifunctional precision syringes and needles for samples and reagents
Refrigerated compartments for reagents and samples
Sampling needle made of special hydrophobic steel
Precision micro-pump with ceramic piston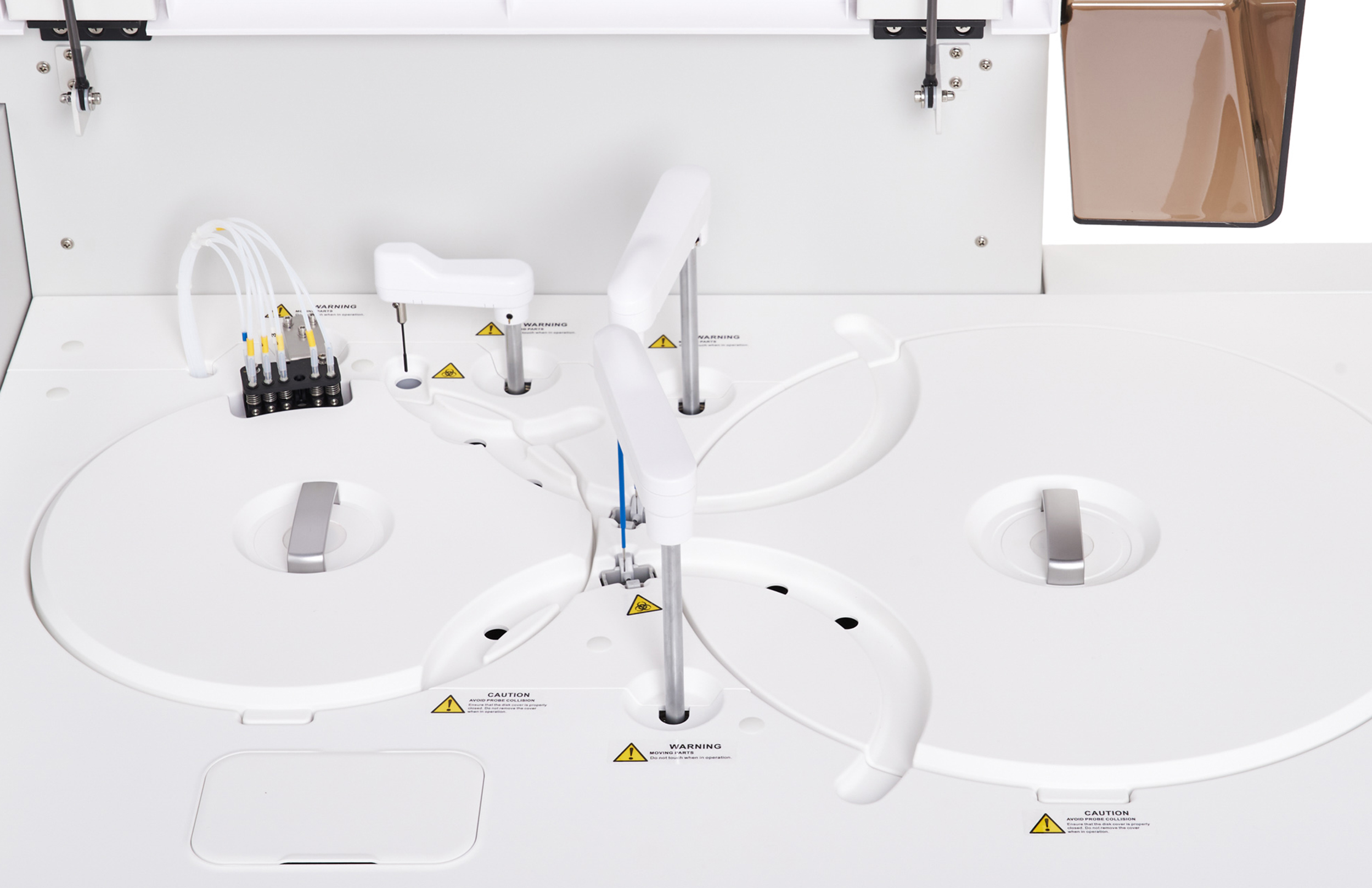 General specifications
Multiparametric biochemistry automat 300 tests per hour constant
Principles : colorimetry and turbidimetry
Calibration : linear and non-linear
Dimensions
Size 920 (L) x 650 (W) x 1120 (H) mm
Weight 170 kg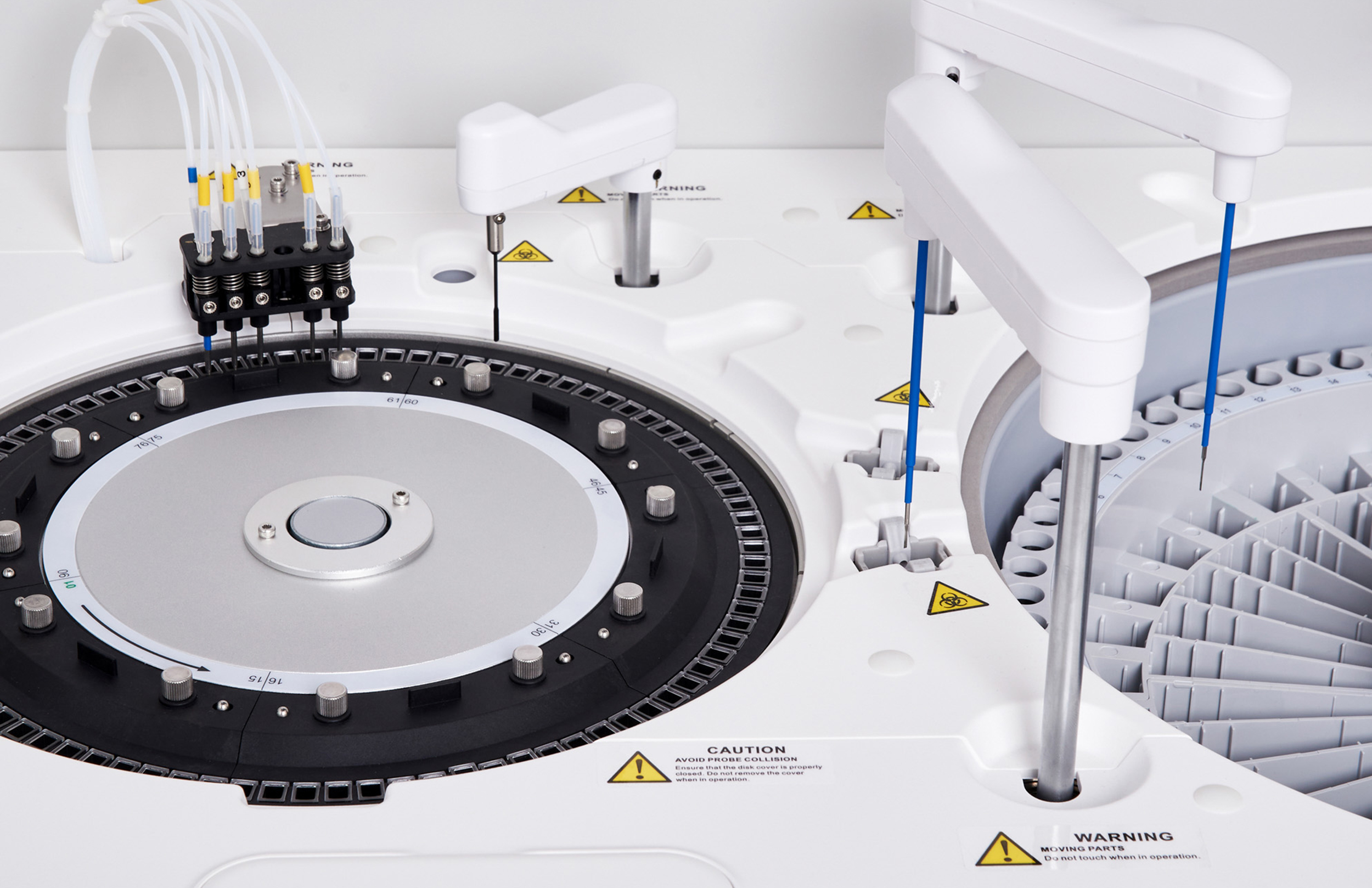 Sample system
Sample tray : 70 sample positions
Sample identification : optional barcode
Sample holders : micro-cup, test tube and blood collection tube
Sample volume : 2 – 30 µL in 0.1 µL increments
Probe : liquid surface detection, liquid volume monitoring, collision avoidance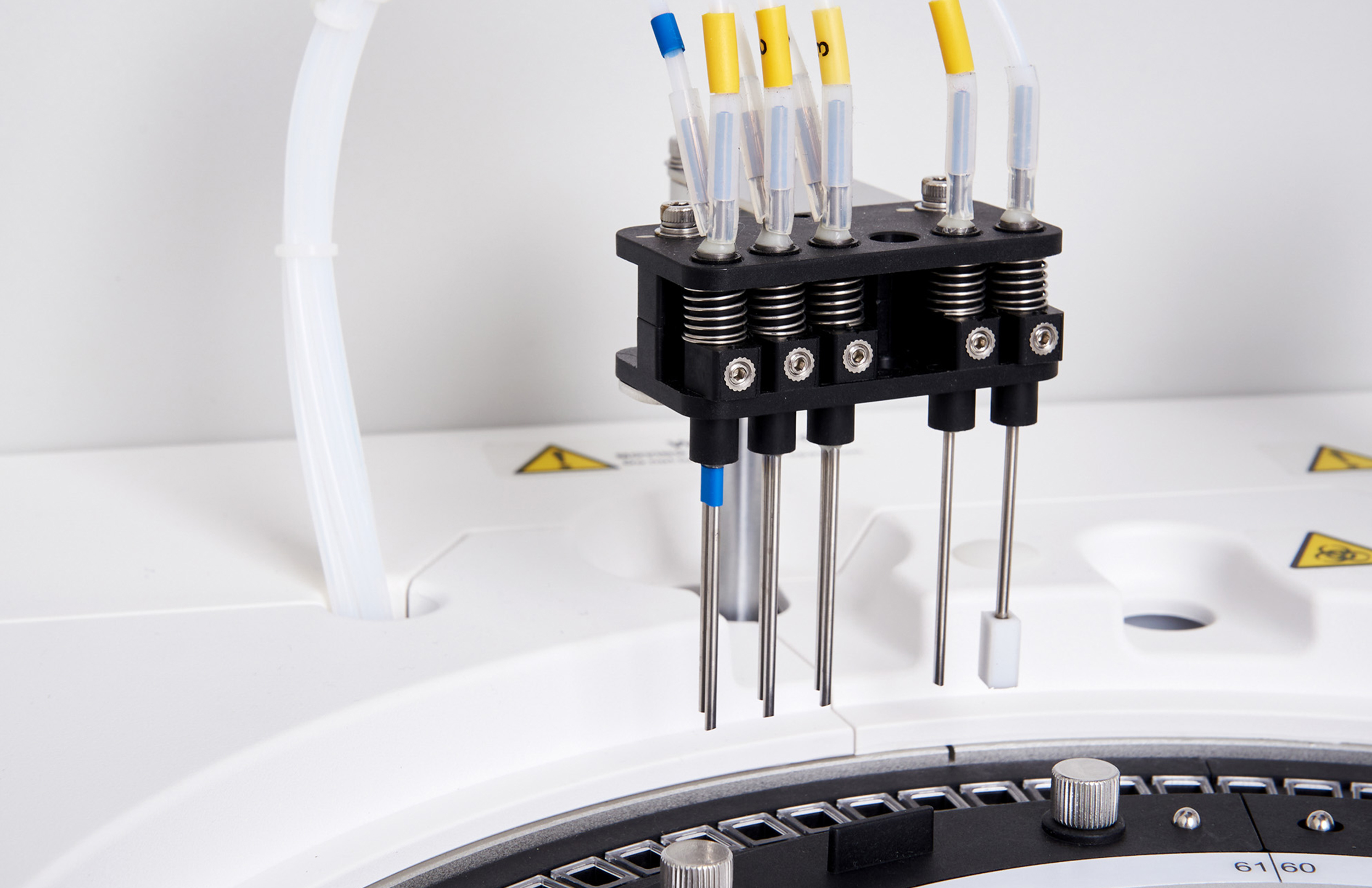 Reagent system
Reagent tray : 70 reagent positions
Refrigeration : non-stop cooling system with Peltier buffer
Sample identification : optional barcode
Sample volume : 20 – 300 µL, in 1 µL increments
Reaction volume : 150 – 330 µL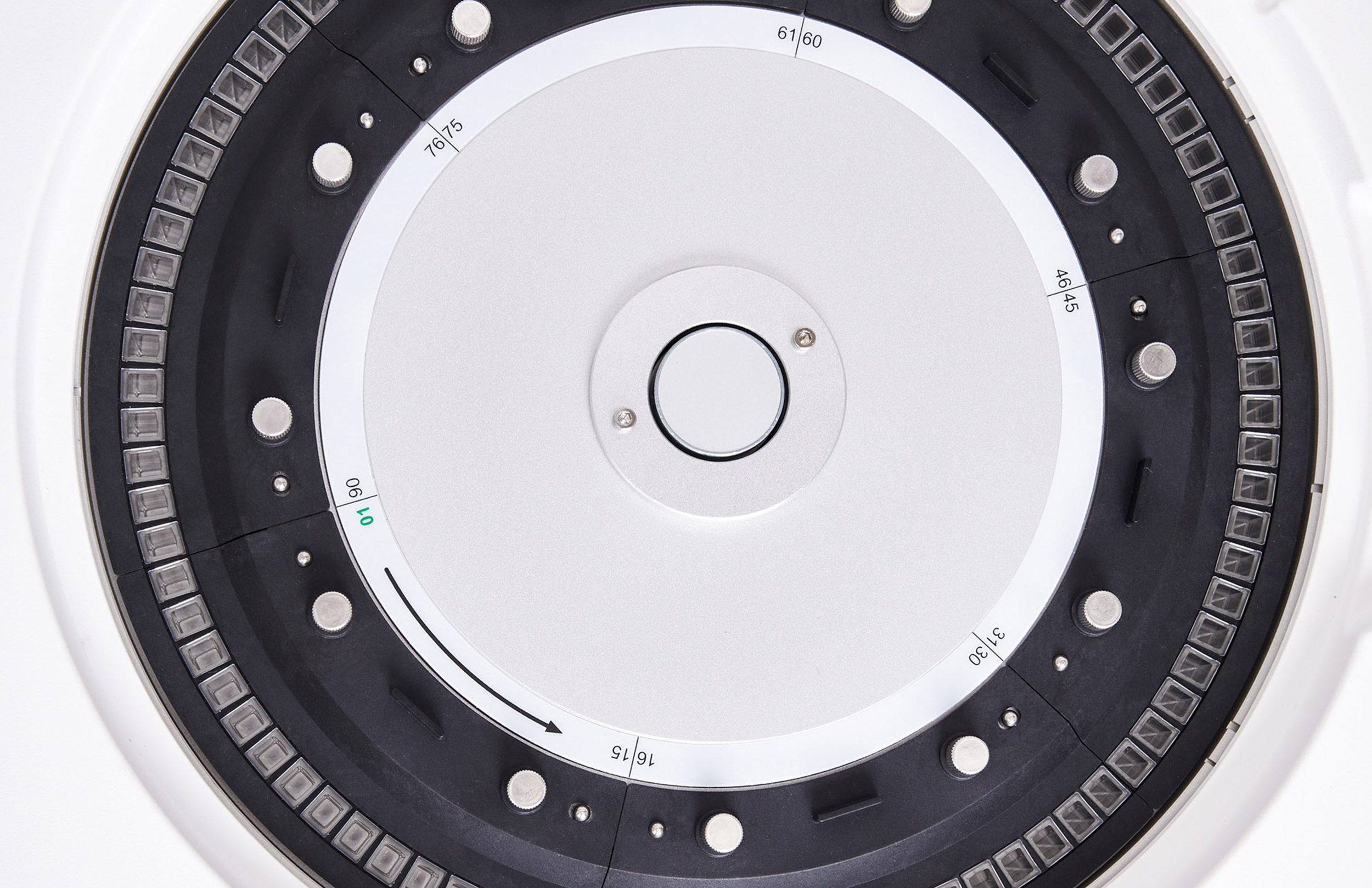 Other products in the range